Hire Accessories for your Car Rental
GPS Hire
We have a limited number of GPS units for hire. Please check availability when you make your car rental booking for any GPS rental.
BABY SEATS AND BOOSTER SEATS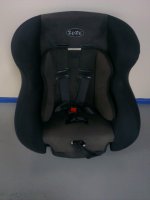 Vehicle restraint laws in Queensland have changed and now infants and children up to age 7 years must be restrained in a legally approved restraint whilst traveling in a vehicle. This law also applies to rental cars and all hire vehicles.
Subject to availability we can supply the following:
Forward and rearward facing Baby Seats
Child Booster Seats - secured by the seatbelt only (Poloystyrene with material covers)
Larger 'Convertible' harnessed Anchor Point Secured Booster Seats for larger children
Anchor Point Securable Booster Seats - for use with car seat belts - for older children

Please ensure you advise us of the age/weight of child before your arrival to ensure the correct seat is supplied and to ensure correct positioning height for harness straps.
PRAMS / PUSHCHAIR STROLLERS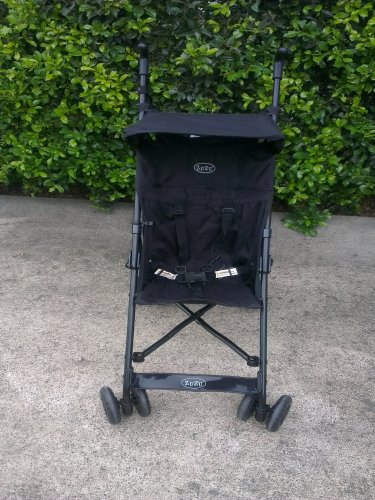 For your convenience we also hire light Strollers. Please email us if you require photos of these. Why struggle with your's on the plane, in addition to your other luggage or risk having it damaged in flight?
Please also consider whether your own pram or stroller would fit in the size of rental car you have booked. Most hire cars have no or limited room available in the boot once your other luggage is loaded in.
If you wish to bring a large Pushchair as well as significant luggage, you may need to hire a large car or Station Wagon, or be prepared to make two trips to and from your accommodation with your luggage.
Our rental strollers are chosen for their compactness when folded down.
SURF BOARD SOFT RACKS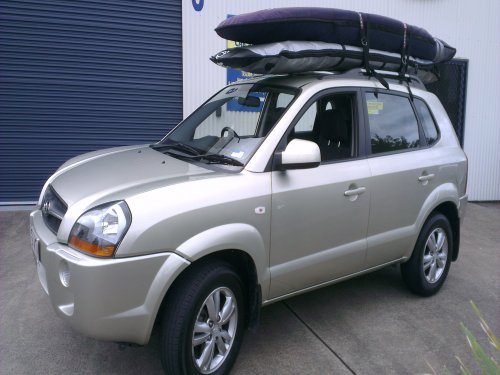 These Soft Racks are for use on USED rental cars only. Single and double soft racks available. Soft Racks are not approved for new vehicles.

We also have fixed roof racks available for use on some of our new Nissan X-Trails as well as our Hyundai Tucsons. Fixed racks with tie downs are the same price as our soft racks. Soft or fixed Roof Racks are not to be used for any surboard or any other item except where permission has been obtained from our staff; it has been noted on the rental contract and the appropriate fee has been paid.
We have several Falcon Stationwagons which we will hire soft racks for.
Many surfers wish to bring and use their own preferred tie down straps. Should you wish us to supply Tie Down Straps for the fixed racks, please advise us when you make your rental booking.

PLEASE NOTE: The hirer is responsible for any and all damage to paintwork or other parts of the hire vehicle or third party vehicles/property resulting from the fitting or use of any roof rack. Please do NOT put surfboards inside our vehicles without a protective cover on. Wax off surboards gets ground into the seats and is difficult to remove. You will be charged a cleaning fee whenever wax is found on the vehicle upholstery.