Mooloolaba Car Hire
Have you ever heard of Mooloolaba? With a name like that you're likely to remember, and if you haven't, you're missing out!
Mooloolaba is the quintessential beach town. You'll be treated to stunning beaches, great shops, restaurants and cafes, and a relaxing atmosphere that'll make for the perfect holiday. Its also an easy ten minute drive to Mooloolaba in your Sunshine Coast car hire from our office beside the airport.
Why visit Mooloolaba?
Drenched in sunshine and right on the beach, this area has recently become a top holiday location. It's the perfect place to relax, swim,surf, dine and shop.
There are so many dining opportunities here, with a range of cultures and cuisines highlighted throughout. The stylish boutiques are plentiful, as are the parklands and picnic areas - the playgrounds beside the beach will provide endless hours of entertainment for your little ones.
Be sure to check out the rock pools and the world class white sand beaches. If you're a surfer, you've come to the right place, as the breaks here are top notch. The nearby Alexandra Headland is a hot spot to take to the waves, and it too is easy to get to with a cheap car hire in Mooloolaba.
This seaside delight is at once casual and lively. Humble and chic eateries and shops, easygoing locals and the glorious natural wonderland make this place a must-visit.
Enjoy Mooloolaba Beach views from the "Loo with a View"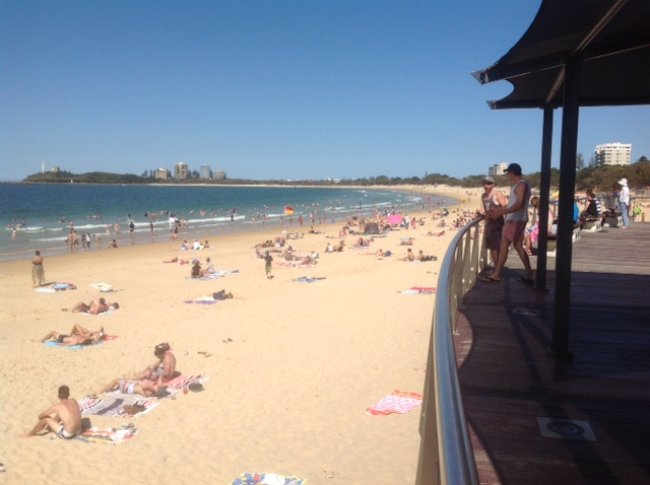 How am I going to get around?
If you're wondering how you're going to get from A to B whilst staying at Mooloolaba, we can help. Aussie Bargain Car Rentals is a go to spot for Sunshine Coast airport car rentals; and not for nothing. We offer a range of vehicles, from economic, zippy, newer models, to reliable and spacious SUVs and station wagons.
We'll make the whole process as quick and easy as possible. Do you want to take your surfboard to some of the best beaches in the country? We'll hook you up with a surfboard rack. Bringing the kids along for a sunny holiday? Your car hire in Mooloolaba can come fully equipped with booster or baby seats.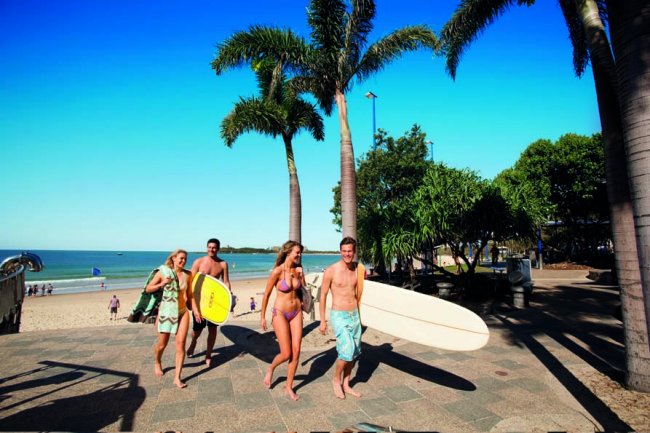 Worried about how you're going to find your accomodation? Our Sunshine Coast airport car hire can come with a variety of free maps of the area and of course other regions of the Sunshine Coast as well. We also have some GPS units available for hire - if you'd like one, just get in touch to let us know. And of course we are more than happy to assist with directions or local knowledge.
With no hidden fees, we're also one of the most affordable Mooloolaba car hire options around, so you can rest assured your holiday transport won't cost you an arm and leg! And if you need a lift to or from your accommodation to pick up your car, or transport to the Brisbane Airport, we can suggest viable options for you. Flying into the Sunshine Coast Airport, no problem, we can easily pick you up or drop you off as we are just around the corner.