Nambour Car Hire
What makes Nambour great?

Nambour is a flourishing town on the Sunshine Coast that's one of the fastest growing districts in the area. The town will welcome you with open arms and makes for a lovely place to stop off on your travels.
This is a relaxed place to pop in with many hidden gems. A walk down the streets will take you past bookstores, collectibles, retro and vintage stores and great coffee. There are also many lovely parks and waterfalls if you're a nature lover, and a museum if you want to learn more about the town and its surrounds.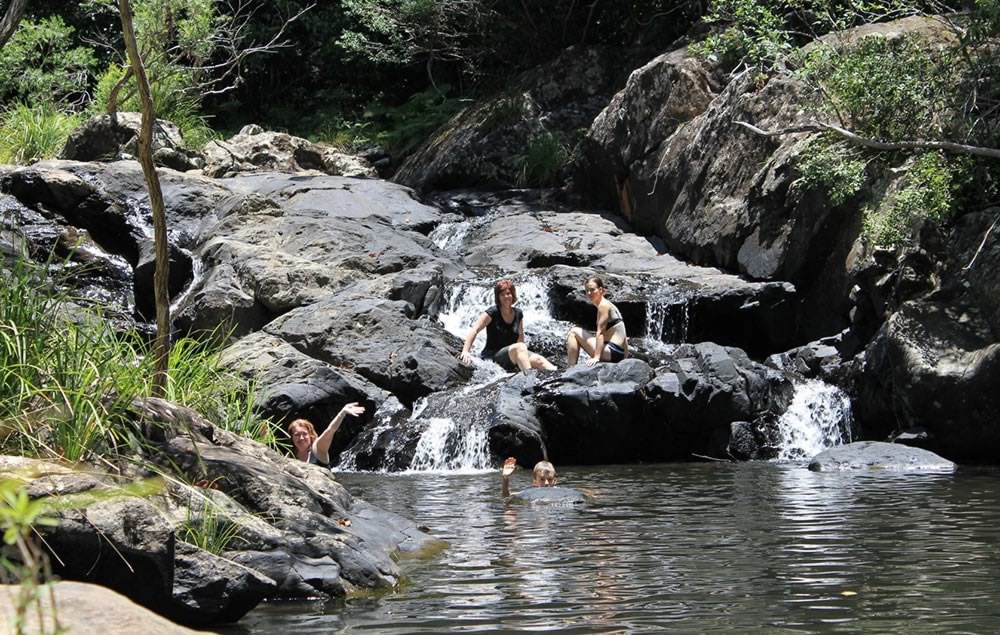 At the Nambour Arthouse Cinema, you can catch the latest and greatest Arthouse movies on the big screen. Indulge in a glass of wine as you watch the story unfold.
If you're around on Saturday you've got to check out the Big Pineapple Market. Taking place from 6:30 a.m. - 12 midday, you can pick up fresh produce, art and crafts and enjoy a gourmet brunch with live music playing in the background.

What's the best way to get around?

A Nambour car hire is a great way to get from one place to the next when you're on the Sunshine Coast. Aussie Bargain Car Rentals is a top Sunshine Coast airport car rental company that will sort you out with a ride so you can get your journey started.
We're a family owned company with a tight knit team. Since opening in September 2005, we have grown and expanded so now we are one of the largest of the independent Sunshine Coast airport car rental companies. We work to give you the best deals and the best service so the whole process is easy breezy
Whatever your needs, we have the vehicle for you. Our range includes SUVs, station wagons, vans and more compact cars. We also have a whole array of extras, just so sorting your car hire in Nambour can be that much easier. If you've got your kids in tow, we've got baby seats, booster seats and push chairs available, and if you're ready to hit the waves, you can even choose to have a car with a surf board rack. You don't have to worry about getting lost - just ask about hiring a GPS unit you can use with your cheap car hire in Nambour to get you where you want to go.
Nambour is just off the M1 Bruce Highway, near the Big Pineapple, which you can't miss if you try. It's also very close to Montville and an easy drive to Maroochydore and Mooloolaba and a whole heap of beautiful beaches.
Live in Nambour and need a hire car. Just call our office at our Sunshine Coast car rental office on 5450 5090 and ask our friendly staff about picking up a hire vehicle to suit your needs. We may even be able to deliver it to Nambour at a mutually convenient time.
And don't forget we now do campervan and motorhome rental, to enable you and yours to have a special holiday you won't forget.